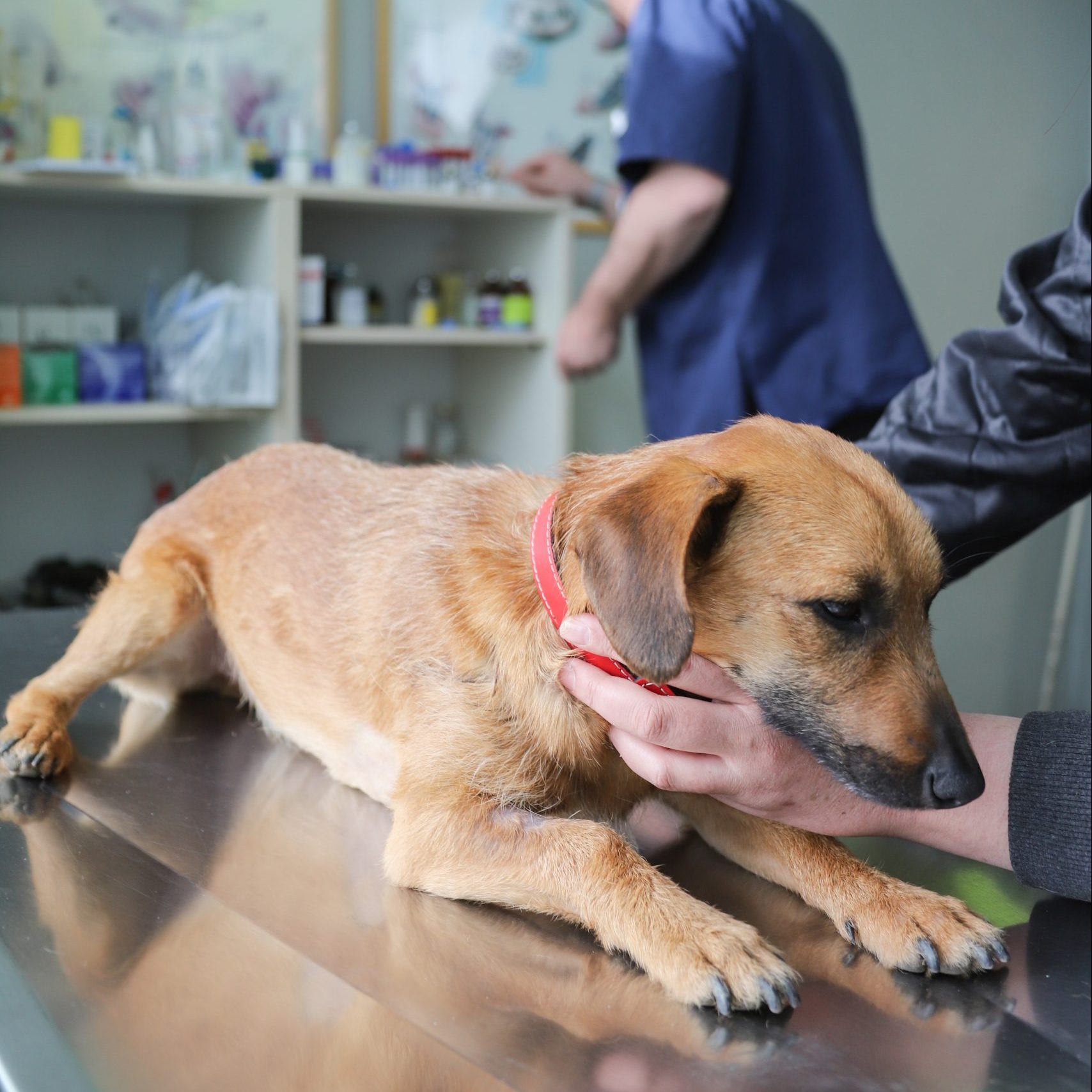 Saturday, July 12, 2014
Sure you think your vet visits go off without a hitch, but do you know how to be a good veterinary client, the kind veterinarians rave about? Follow these suggestions to participate as a vital part of your pet's medical care, to ensure your pet gets the most efficient care, and to always be greeted with beaming smiles.
Be prepared
Before you arrive at the office with a sick pet, know your pet's ins and outs. Without a pertinent history from you, your veterinarian may need more diagnostic tests to sleuth out the answer to the problem. That takes time and can cost you more in veterinary bills.
Expect the questions your vet is likely to ask you. Has your pet been eating? What types and brand of food do you feed him? Is there diarrhea or constipation?
Bring evidence
Nothing is more useful to your veterinarian as seeing something with her own eyes. Bring evidence like stool samples, vomited material, and medications your pet is receiving. Has your pet chewed on some unusual plant in the backyard? By all means bring a sprig of that plant.
Document video on your smart phone. This can be immensely helpful to your veterinarian to witness behaviors that may be intermittent. I've been thankful when owners bring smart phone video of seizures, separation anxiety behaviors, and respiratory ailments.
Video eliminates misinterpretation by pet owners, and can permit a quick veterinary diagnosis. Vomiting and regurgitating may look similar, but are caused by different disorders. Pets strain to defecate with both diarrhea and constipation. Inspiratory wheezing, coughing, congestion and reverse sneezing are often described similarly by owners.
Trust valid resources
By all means do your research in advance of your veterinary visit. Know what questions to ask. But remember that the internet is abounding with both good and blazingly incorrect information, some based on opinions and conjecture without any sound medical basis. Pet owners who value Dr. Google's opinion over their veterinarian, who has examined their pet, could put their pet's health care in jeopardy.
Confine your pet
Make sure your pet is secure before entering the veterinary hospital. Don't underestimate the unpredictable things pets do in a noisy, crowded waiting room. Birds fly off shoulders landing in snack zone of nearby dogs. Dogs instigate fights, and cats flee the waiting veterinary staff's arms. Pay attention to where your pet is and don't allow your pet to approach other animals without the owner's consent. Some animals are there because they are sick, and could bite in unfamiliar surroundings.
Dogs should be on a secure leash. Flexi leashes are dangerous in the veterinary hospital allowing dogs to bolt quickly toward another dog, or to entangle limbs of humans or other animals in the waiting room. Cats and exotic pets should be secured in an appropriate pet carrier.
If you have a pet that has been or could be aggressive to veterinary staff…absolutely share that information before the visit starts. Veterinarians look out for the safety of people in their employment and appreciate a heads-up in advance to avoid potential staff injury.
Optimize your face time
So now you are in the exam room with the doc, so make the most of it. Put the cell phone away, and by all means…don't waste time taking a phone call if medical staff is standing in front of you.
Avoid distractions that will limit your ability to communicate with your veterinarian. This might include a roomful of boisterous children or other pets. If possible, arrange child care or pet sitting so your sick pet gets prime attention and you don't miss any details of the visit.
Emergencies happen
At the vet office, we recognize how valuable pet owner's time is and try to minimize the wait. But recognize that emergencies are unforeseen and create delays for other pet owners. Most folks understand that emergencies happen and are accommodating during situations as this.
But making a scene or outburst about your wait time, while the veterinary staff tends to a critical pet is just inconsiderate. Recognize that one day your pet could be in that same place and you would be appreciative that your pet's medical emergency was triaged ahead of the waiting routine appointments.
Don't attack the messenger
Emotions can run high when you have a sick or injured pet, but it isn't an excuse to be abusive to hospital staff. Obscene language and overly aggressive behavior doesn't help your pet get the care she needs, nor does it endear yourself to those people working hard for your pet's health.
Own your own reality
Pet owners have the daunting responsibility for the health and well-being of pets in their care. That means accepting the level of veterinary care you can pursue, and recognizing choices if finances are limited. Pet insurance can help defer the cost of veterinary care, but there isn't government sponsored Obamacare for pets.
Don't blame your veterinarian for your pet's health maladies, or expect her to cover the costs of treatment. People in the veterinary field do what they do because they love animals, but they shouldn't be expected to take financial responsibility for everyone's pets. I once heard a veterinary colleague respond to an client's question, "Doc, why can't you just do my Sasha's surgery for free?" His response was, "Because my staff needs to get paid and my kids need shoes." Recognize that veterinary offices aren't lending institutions, but rather are small businesses with pressing bills, just as anyone.
Share your feedback
Share feedback with the hospital management about service excellence or shortcomings. Every hospital appreciates the opportunity to improve, or the chance to pat staff on the back.
Share your pet's photo or success story with your veterinary hospital's web page or social media sites. It means a lot to staff members to see a pet doing well after recovering from a harrowing medical crisis in which they were able to assist.
And if all the above tips don't sound useful…nothing warms the hearts of veterinary staff quite like thank yous of the baked good or edible kind- a sure way to leave a memorable mark at the veterinary office. While we may adore seeing Charlie every time, it sure doesn't hurt that his doggie momma brings sweets!